Origin Story
For a sport that is consistently ranked in the Top 5 most popular and most played sports in the world: finding high-level information and resources about volleyball online is tough. From 'What are the official substitution rules again?' to 'What's the best volleyball shoe this year?', the Internet is filled with volleyball fans and questions–but not enough answers. 
The Mission
To enable players of all levels to have better experiences in volleyball through reliable, high-level, fun, and engaging resources.
Our Values
Quality, quality, quality
Celebrate the sport
Promote excellent volley
Reliable
Engaging
Accessible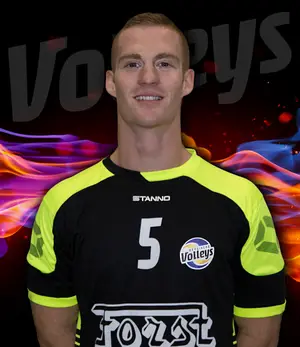 Gerrard Lipscombe, Co-Owner
After graduating from Grand Canyon University, Gerrard went on to play two professional seasons in Europe. First, in Switzerland, where he finished the season as Top Scorer for Top Volley Luzern. Then, in the German Bundesliga I, where he served as captain for Bergisches Volley. 
Gerrard's role with Volley-Pedia is to recognize new opportunities to improve the site, find out what real players are interested in learning, and find ways to get high-quality information out there for you all. 
legal information
Volley-Pedia.com participates in the Amazon Associates Program, an affiliate advertising program designed to provide a means for sites to earn advertising fees by advertising and linking to Amazon.com. Don't worry though–if we ever do link you to a product, it'll be something that we love and think is worth sharing.